Viral Headshot Event
I could really use your help spreading this around. Due to the Coronavirus, (Covid-19) scares in Fresno. My business has lost over $1000 worth of jobs in just the last week and this is only the beginning. Help me make this go viral!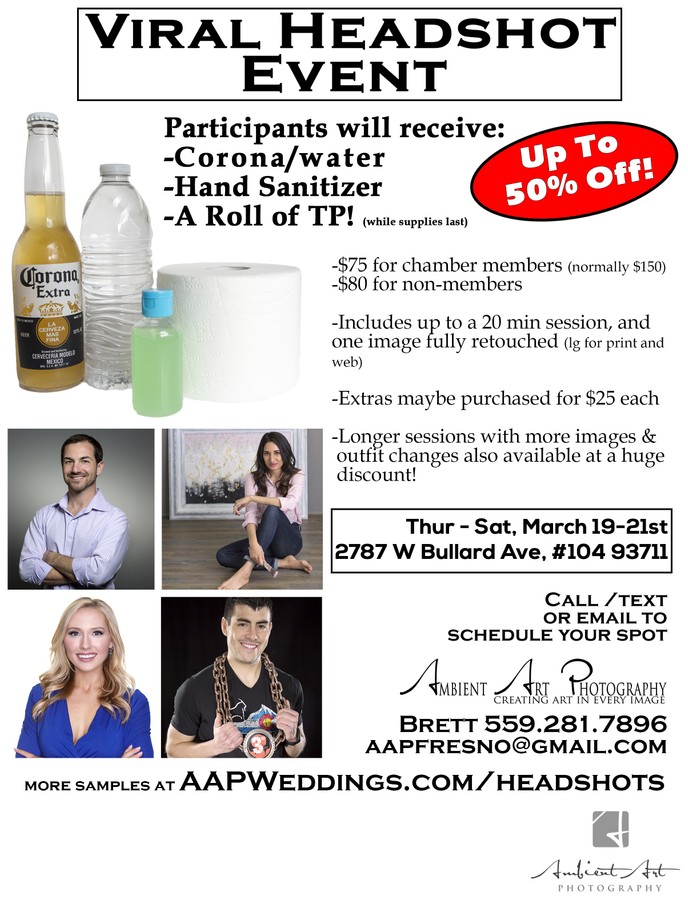 Fresno Coronavirus
Call/text or email to reserve your time slot.
-Brett Nelson (559) 281-7896
More samples headshots here: Headshots/Branding

Ambient Art Photography
2787 W Bullard Ave, #104, Fresno, CA 93711

Home Page