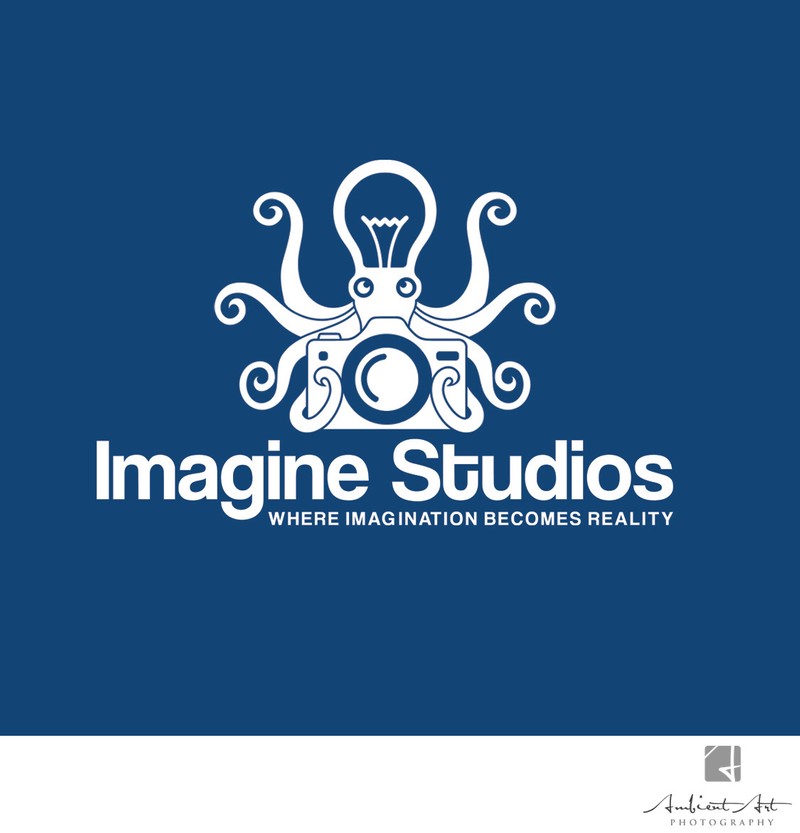 Imagine Studios is a one-of-a-kind, for rent studio in Fresno, CA.


It features almost 2000sqft of creative space and lots of backgrounds and props. Also has a roomy waiting room, dressing room and private bathroom. Featuring 14ft high ceilings for plenty of room for photo or video shoots.

Lighting is also available for rent.

Other backgrounds available including black and white seamless. And many more one-of-a-kind background coming soon! There will also be a dedicate smaller studio for photographing infants/children in the near future (at a lower price point).

Pricing
$60 per hr. 2hr minimum on your first rental. Please arrive 10mins early for a walk-through.
After your first time renting you can do 1hr slots.
Please be aware that the rental times are strict and do not include extra time for setup or tear down. Any extra time will be charged at $1 per minute.

$20 Constant LED lights (per rental day)
$30 Studio Strobes (per rental day)


Memberships also available.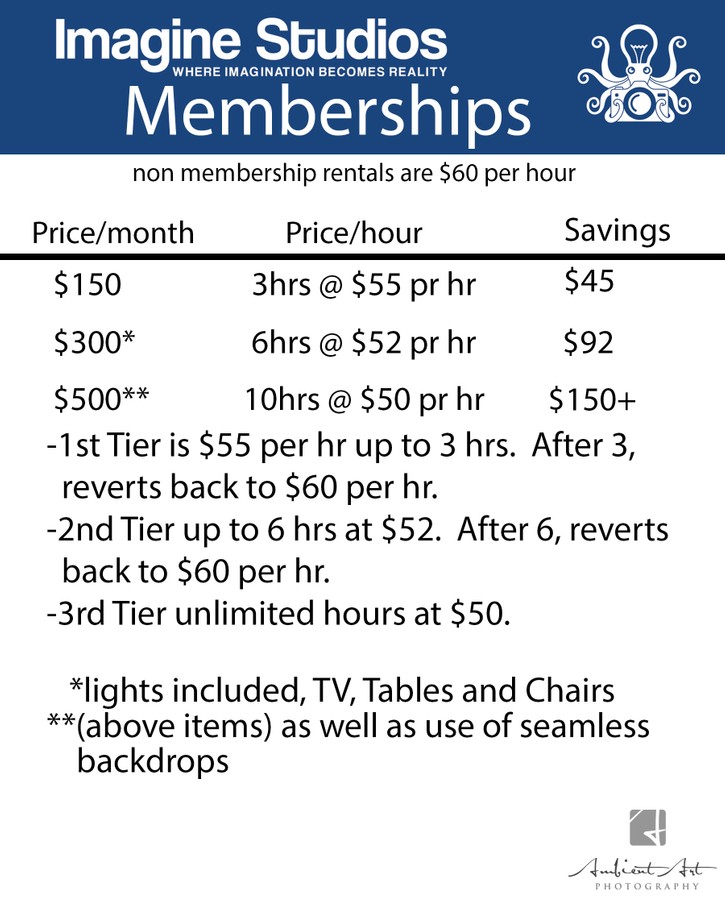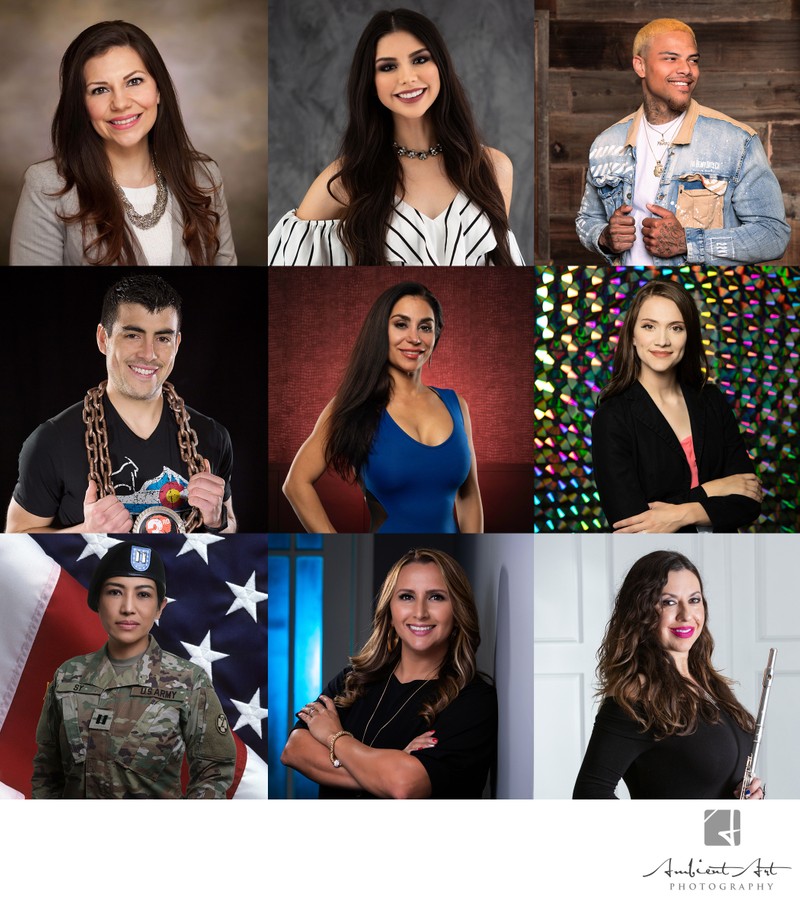 -My white corner is 12/12ft wide, with an 144sqft of reflective flooring and wall height is 13ft!
-Gray background is 8/8 and 13ft high!

Other sets are 8/8ft and 64sq ft of flooring.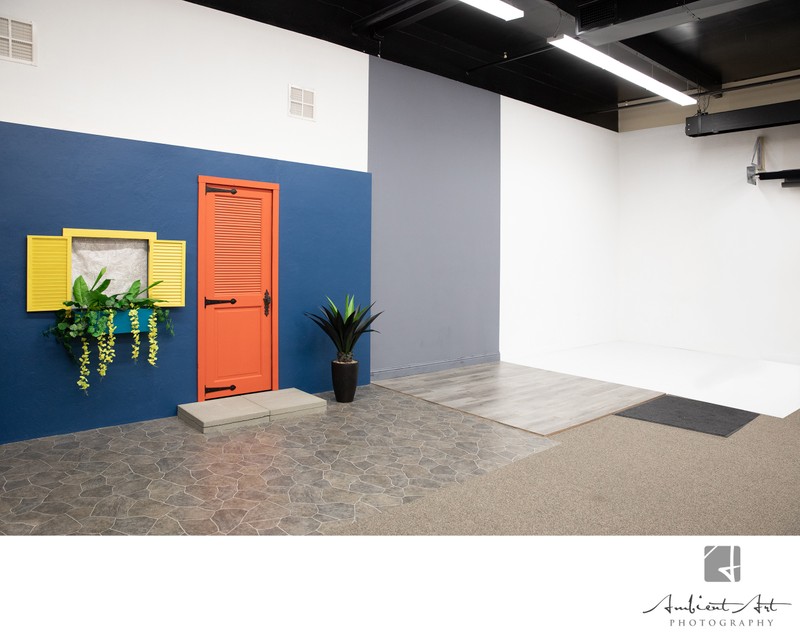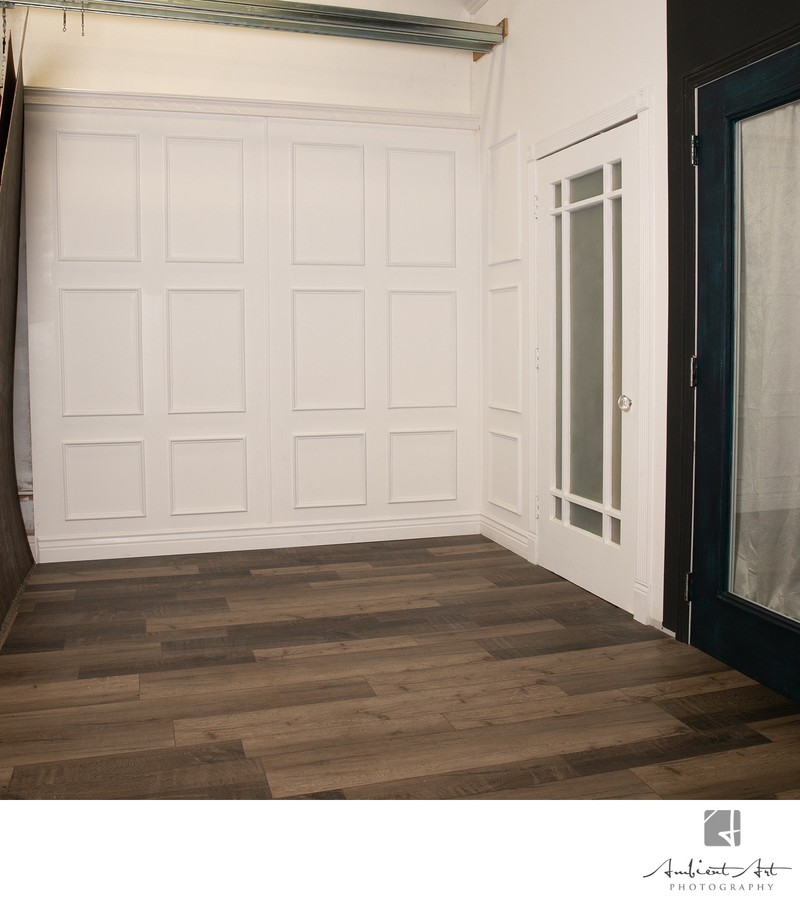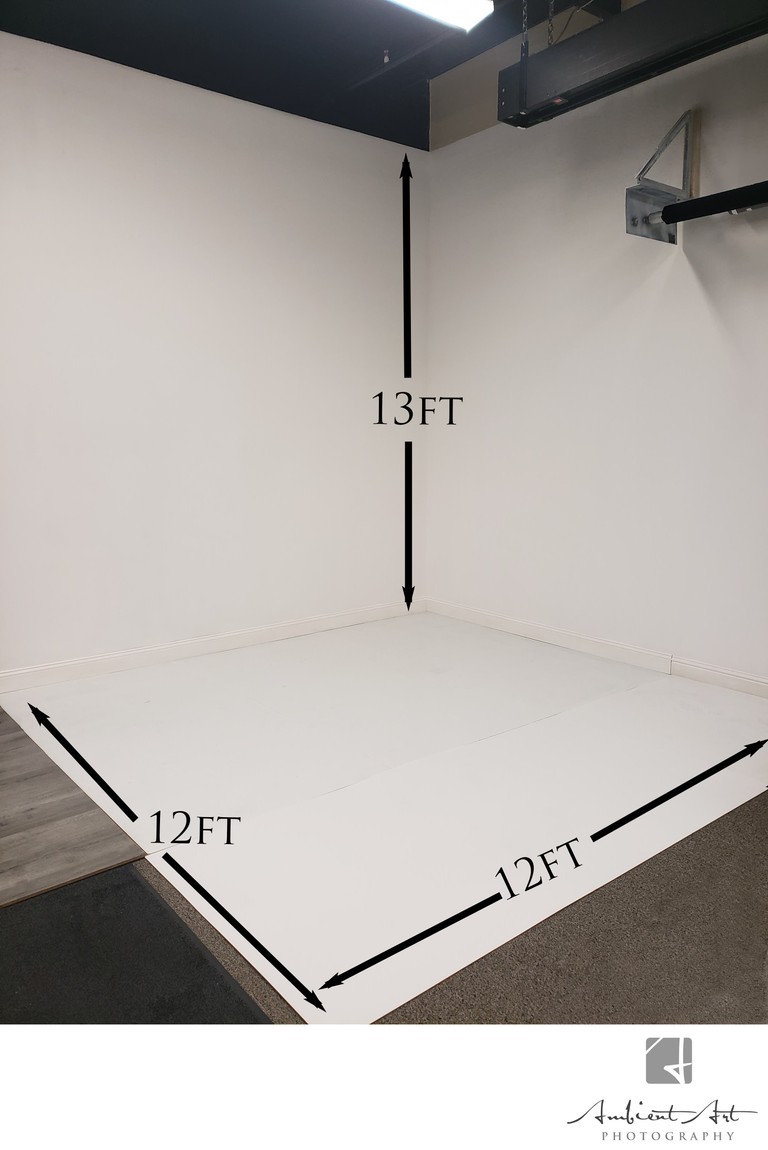 8/8/13ft tall gray wall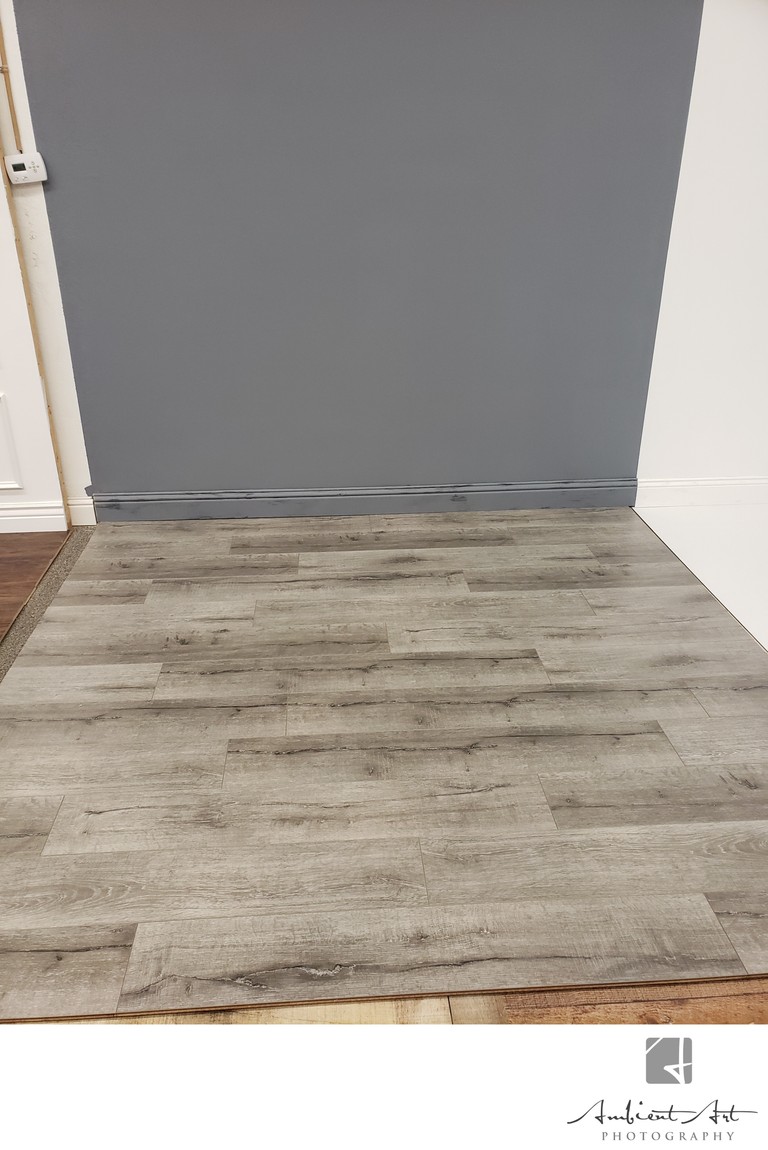 Italy set is 12wide/8/8ft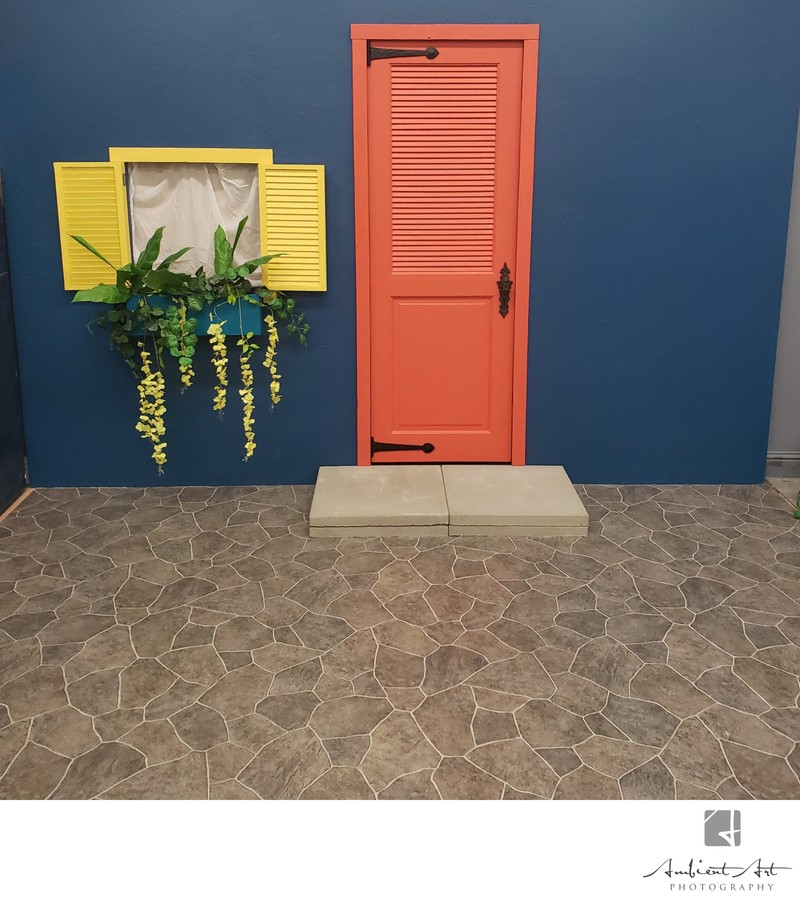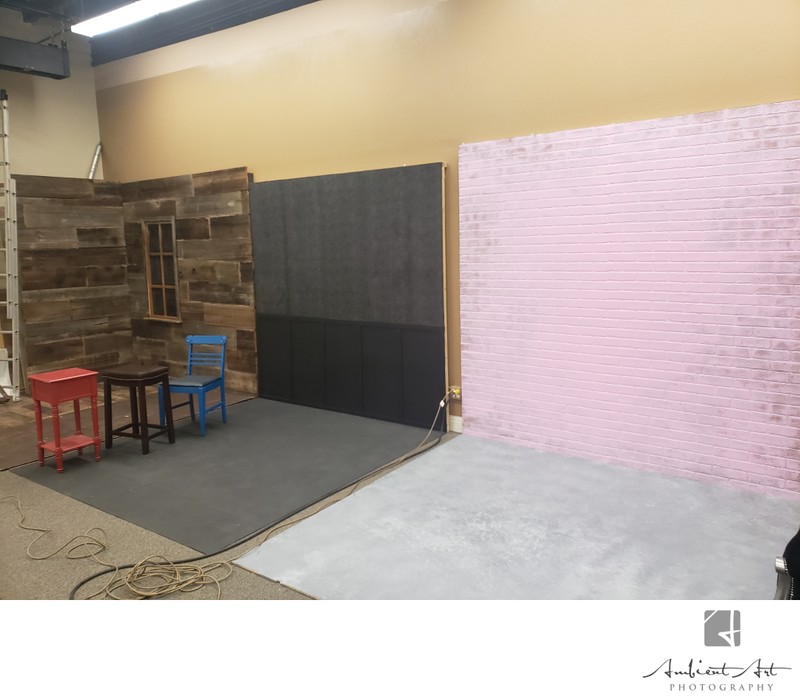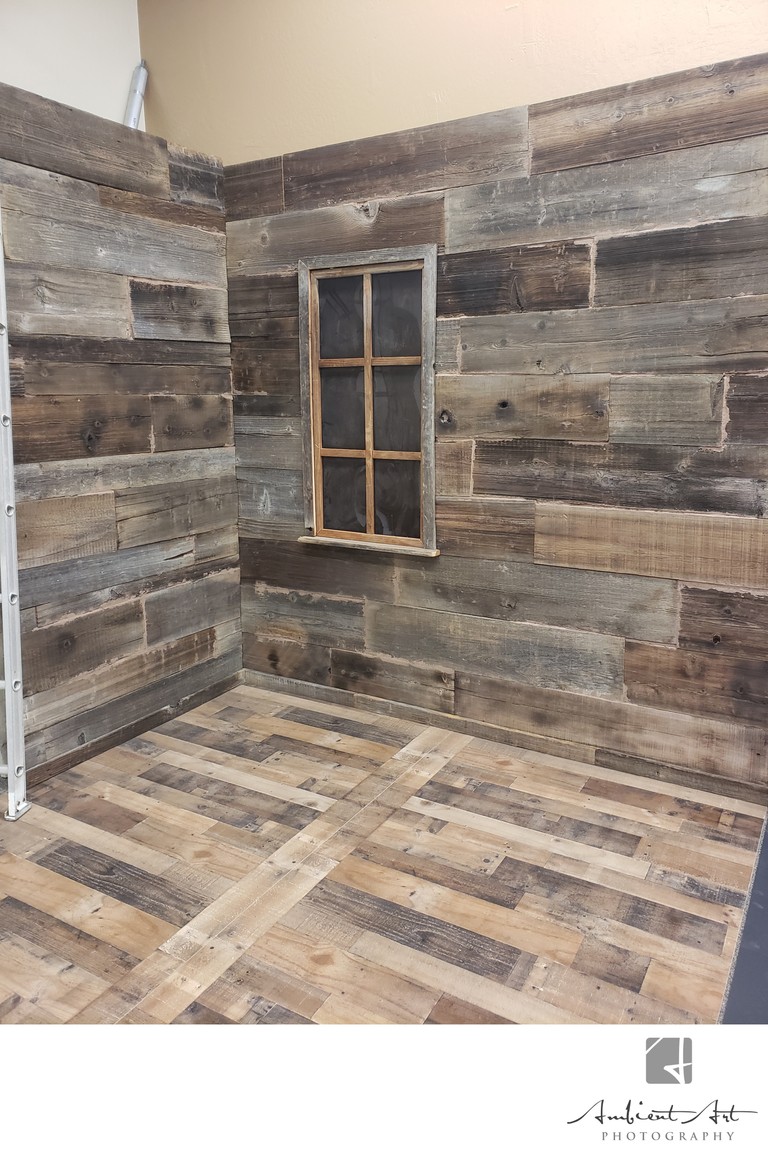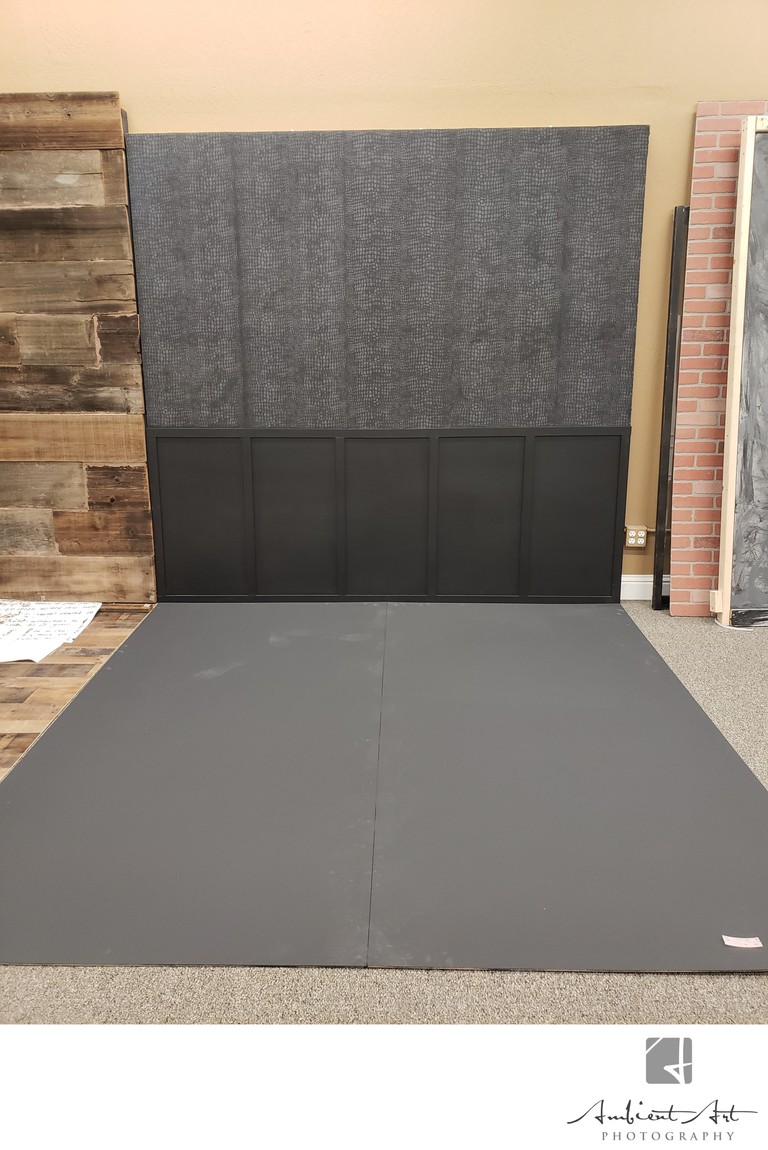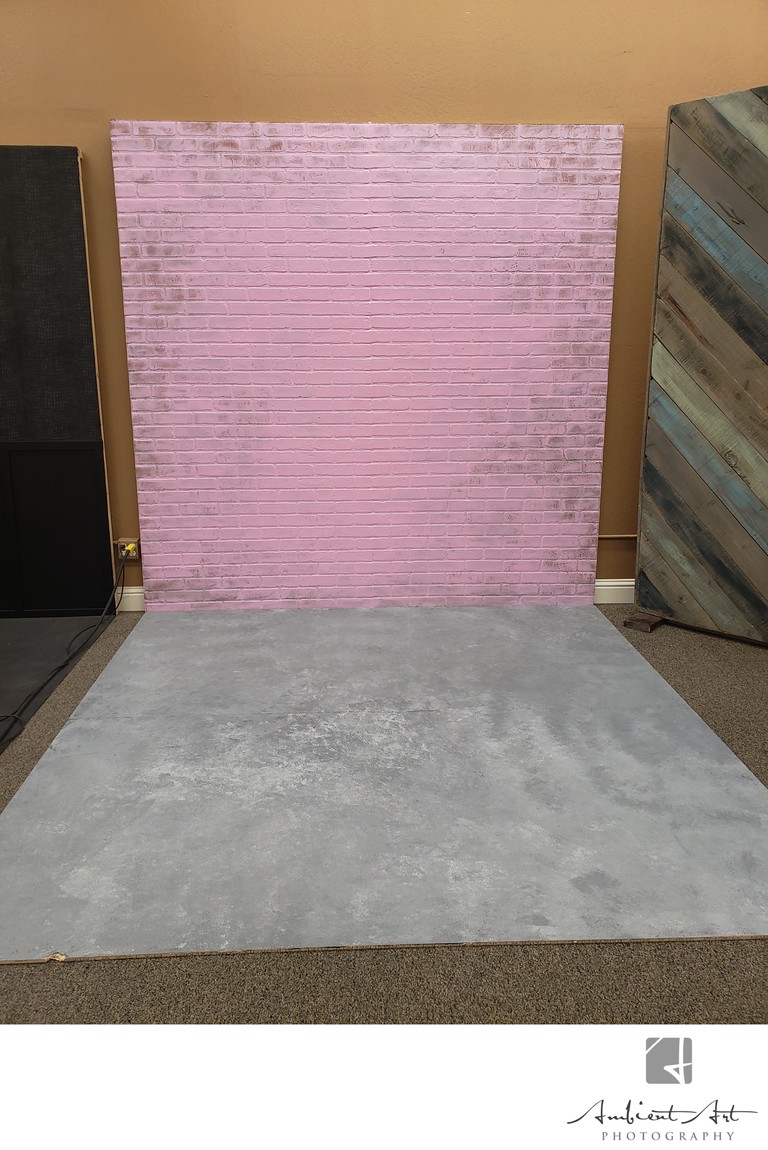 I'm always adding more chairs and props that are free to use. I also have lots of plants (not shown)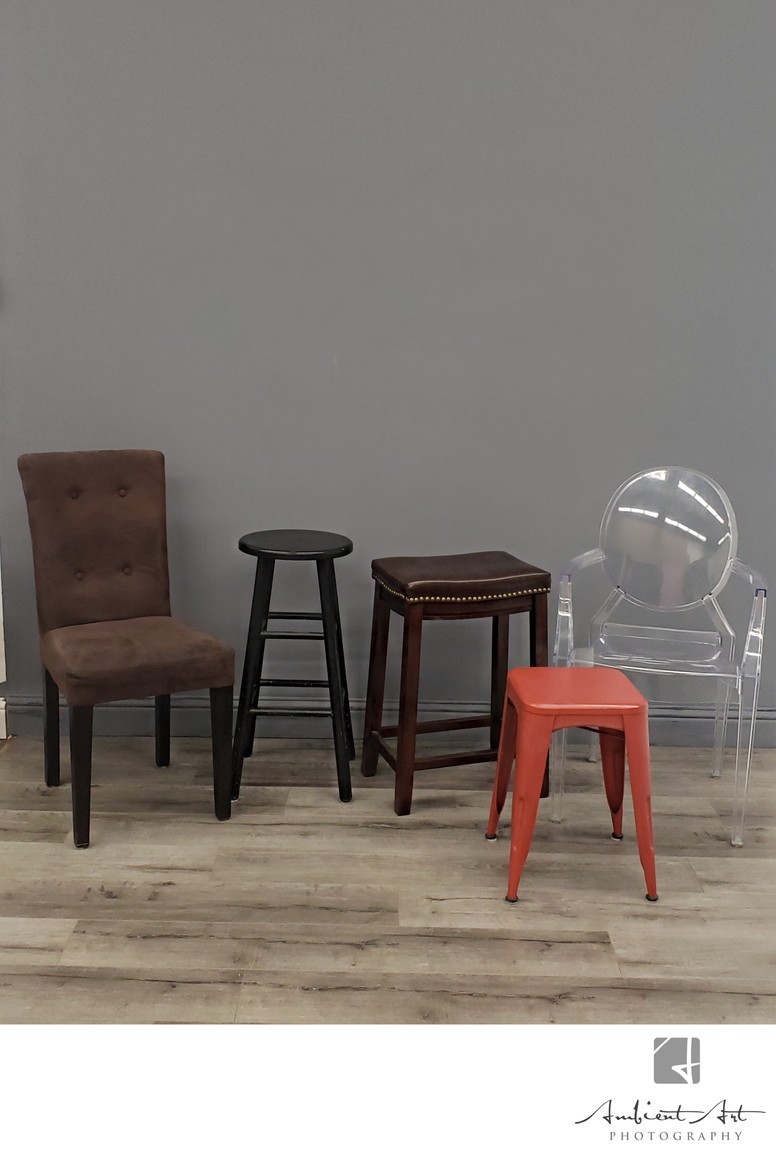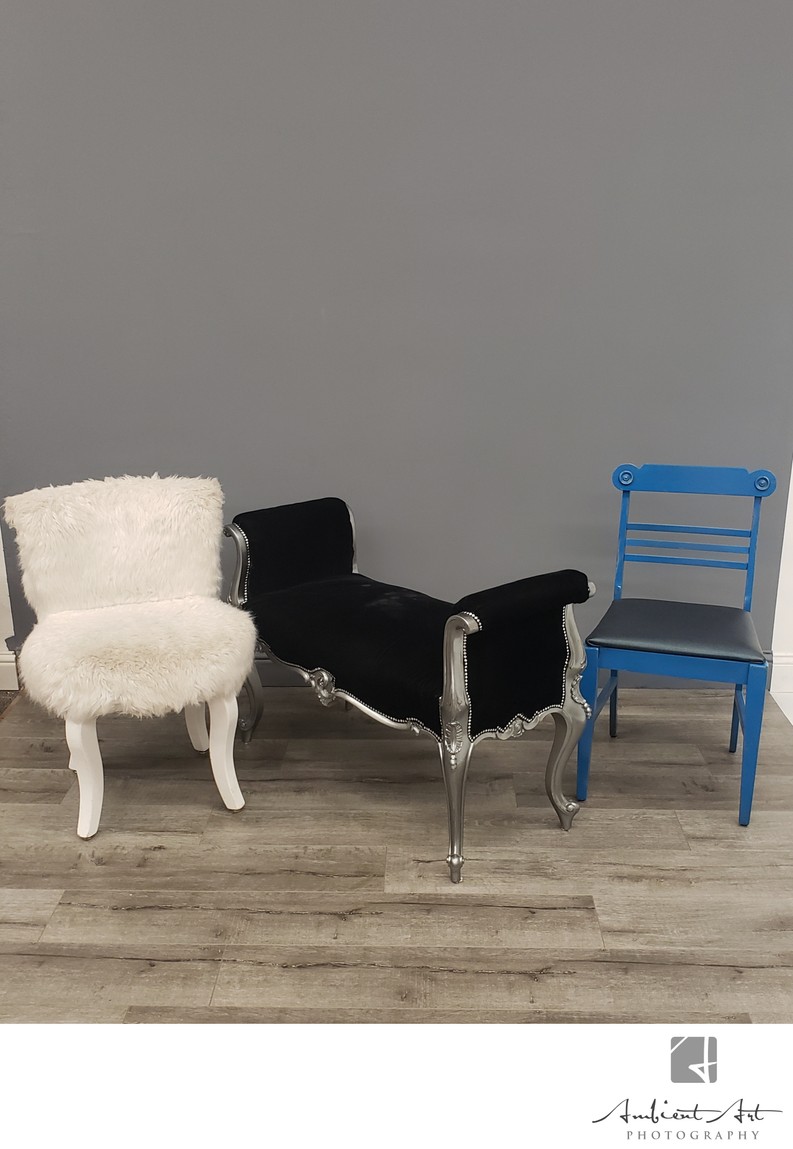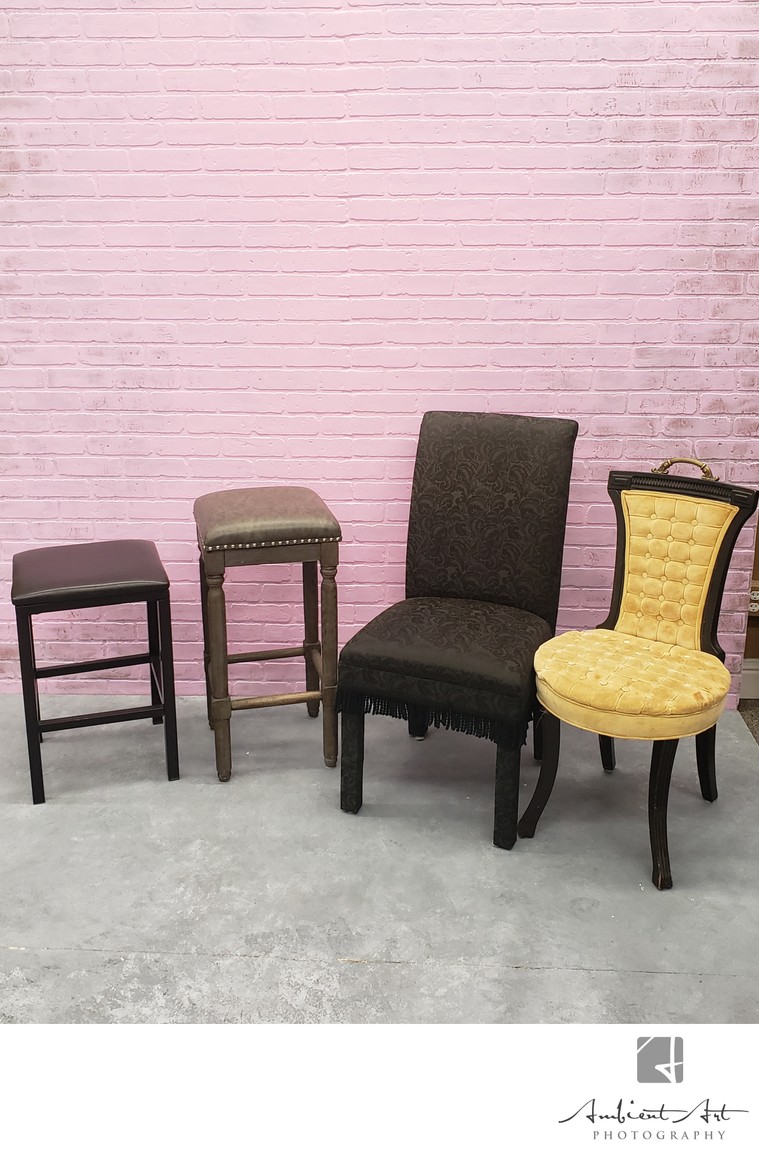 Front waiting room. I also have a private bathroom and large changing room with clothing racks.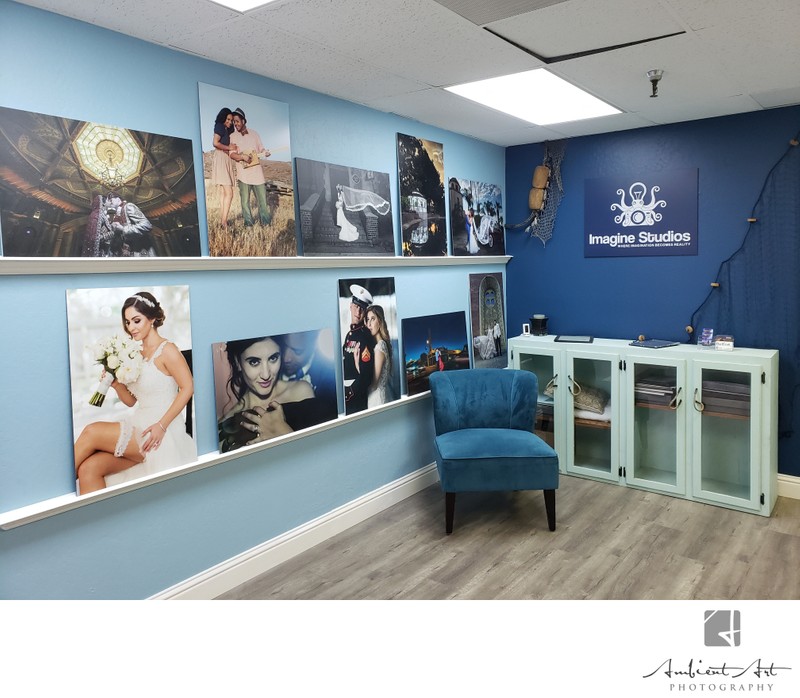 Map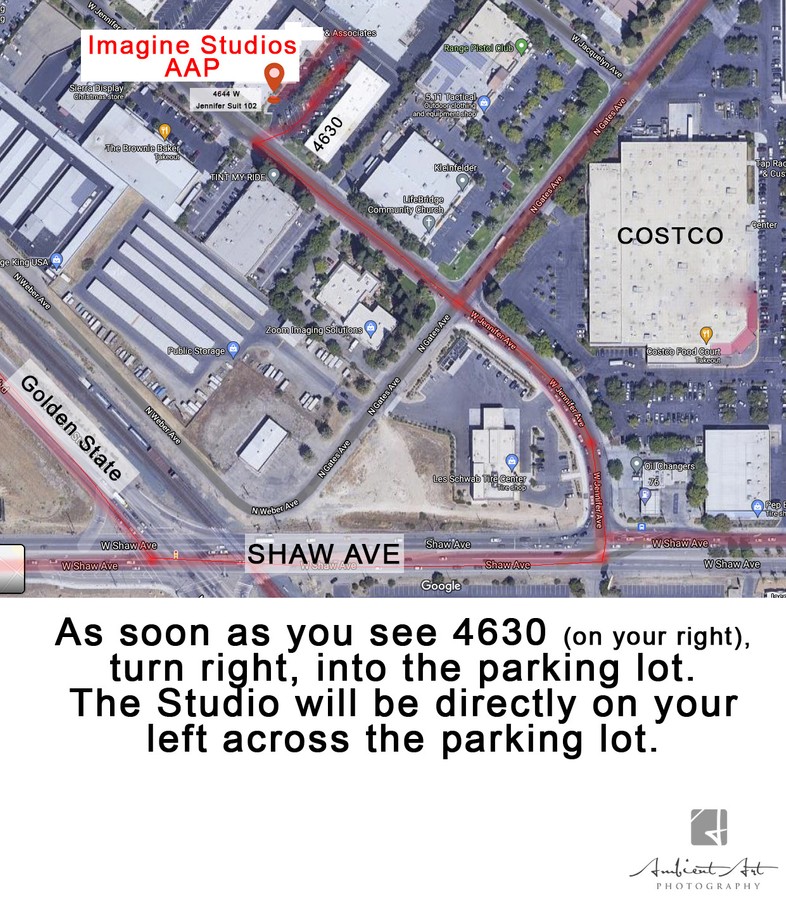 For more info call 559-281-7896
FB: https://www.facebook.com/imaginestudiosfresno
4664 W. Jennifer Ave, #102
Fresno, CA 93722
559-281-7896